Traditional Log Home Construction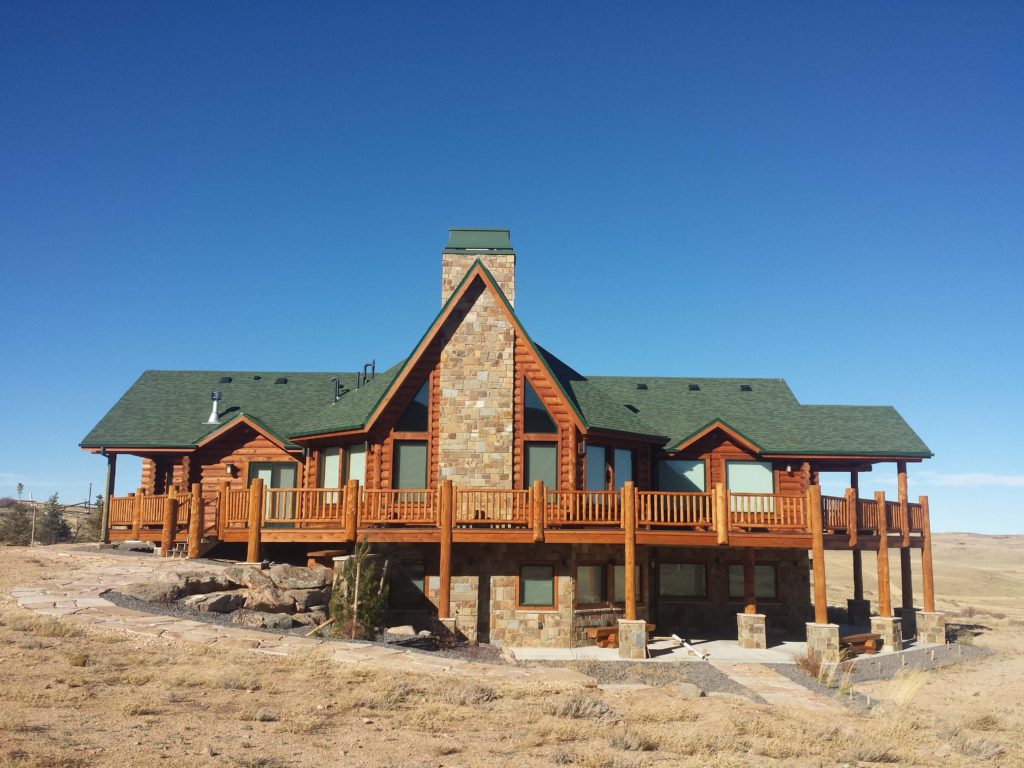 It comes as no surprise that full log construction is at the heart of Deerwood Log Homes core competency. Individual trees harvested as "standing dead" are brought into the log yard where they will begin the process of becoming an individual part of a hand-craftedhome. Each log is then hand peeled with a draw knife for an authentic look and feel. From there our skilled craftsmen hand scribe saddle notches to form the interlocking corners. Think of it as alarge scale Lincoln Log set. With full log construction you get the timeless look of alog home, like something you'd see on the cover of a magazine.There are even a few different types of log construction, but that's a story for another time.
Timber and Log Home Construction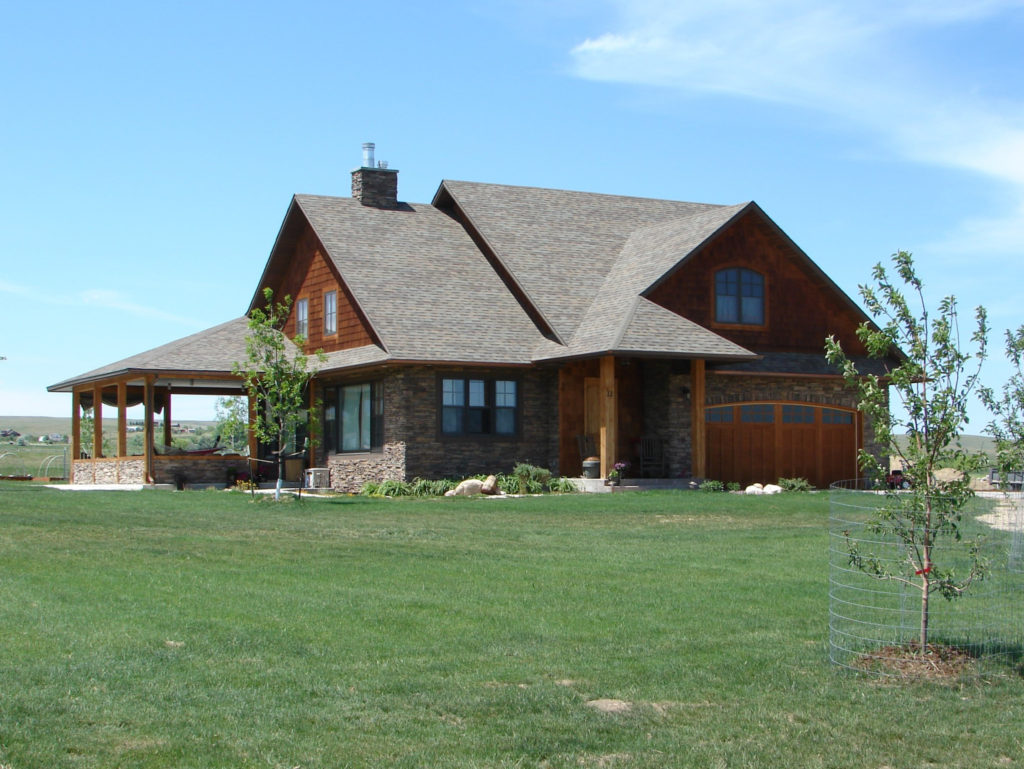 Timber & log construction –also known as post & beam –is a variation of log construction. We start with the same standing dead tree and mill timbers outofit. Again,we do that right here in our log yard. The structure is then erected out of vertical posts and horizontal header beams. Between the posts we fill in with hand peeled logs. Inside and out you see the solid logs for the true hand crafted look.
Conventional Home Construction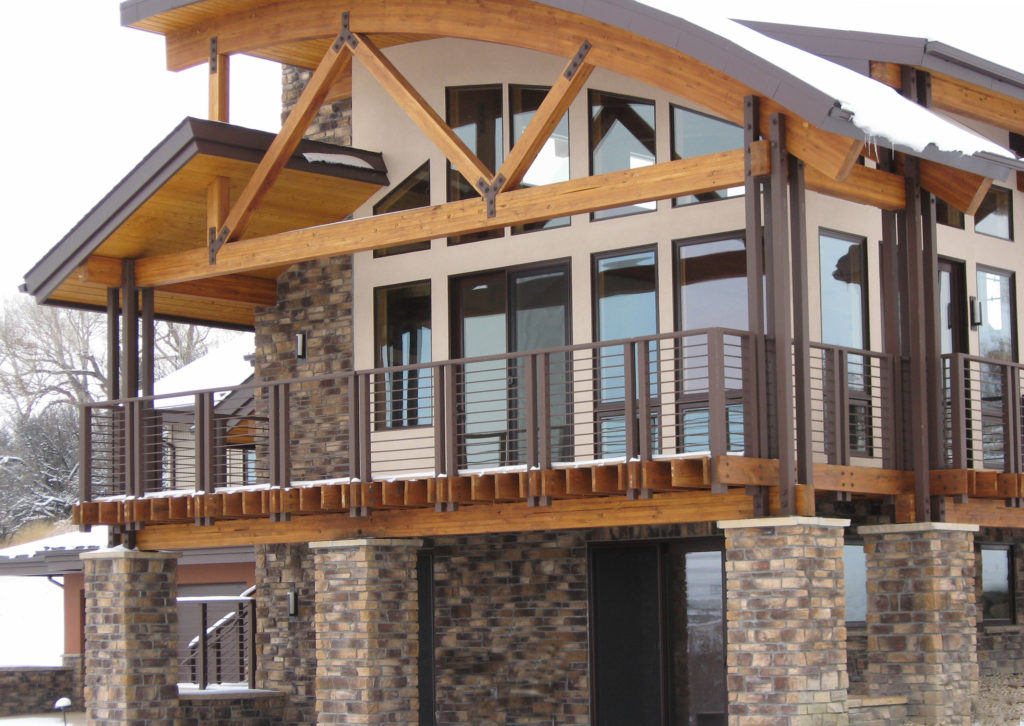 Most people are familiar with conventional construction. It's what we are used to seeing in neighborhoods across America.The way we approach the design and attention to detail is what sets our homes apart from the competition. Conventional framed homes are exactly how it sounds –framed with 2x'sand then sided. On the exterior we often use real wood siding. The inside of exterior walls usually get drywalled. We always throw in some log and timber accents into our framed houses. We just can't help ourselves –it's what we do.
Regardless of what type of construction is decided, the end result is always a high-quality custom home. Our attention to detail is unsurpassed. We love what we do and the quality of work we provide speaks to that. Take a look at our testimonials –our clients will speak to that as well.
INTERESTED IN WORKING WITH US?
START DESIGNING YOUR DREAM HOME