PLANNING PHASE:
CHOOSING YOUR BUILDING TYPE
Traditional or Conventional Construction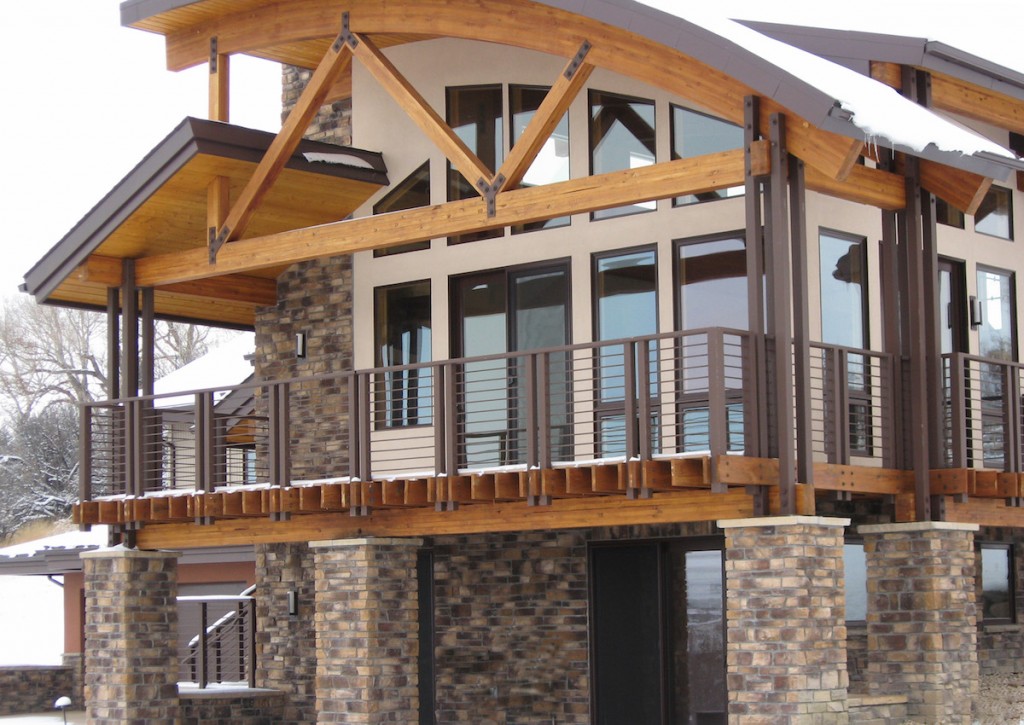 Conventionally-framed structures with log or timber features added to both the exterior and interior of the home. This allows you to have a traditionally-framed home with the added elegance of log or timber accents.
Timber and Log Construction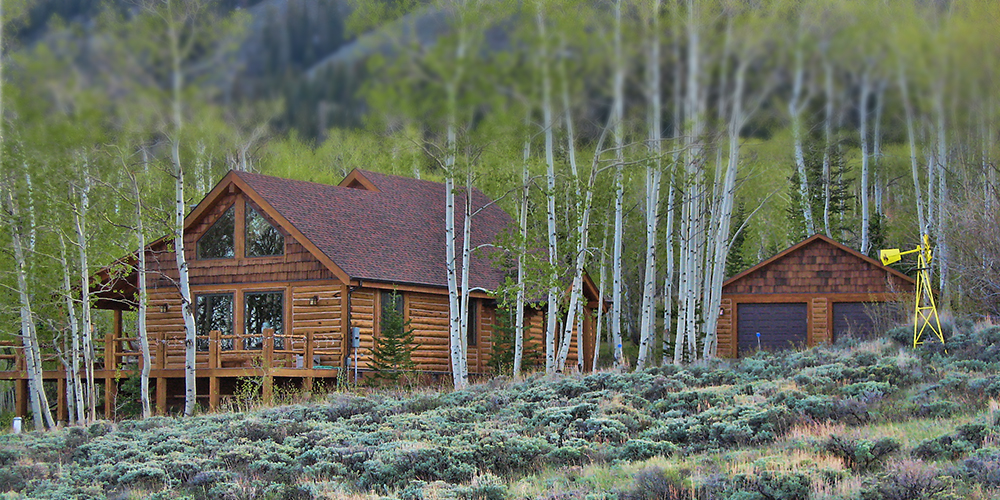 Square timber posts and beams create the handcrafted structure. Logs are then placed between the posts and all joints are sealed with chinking. The logs can be either round or flat on the exposed sides.
Log Construction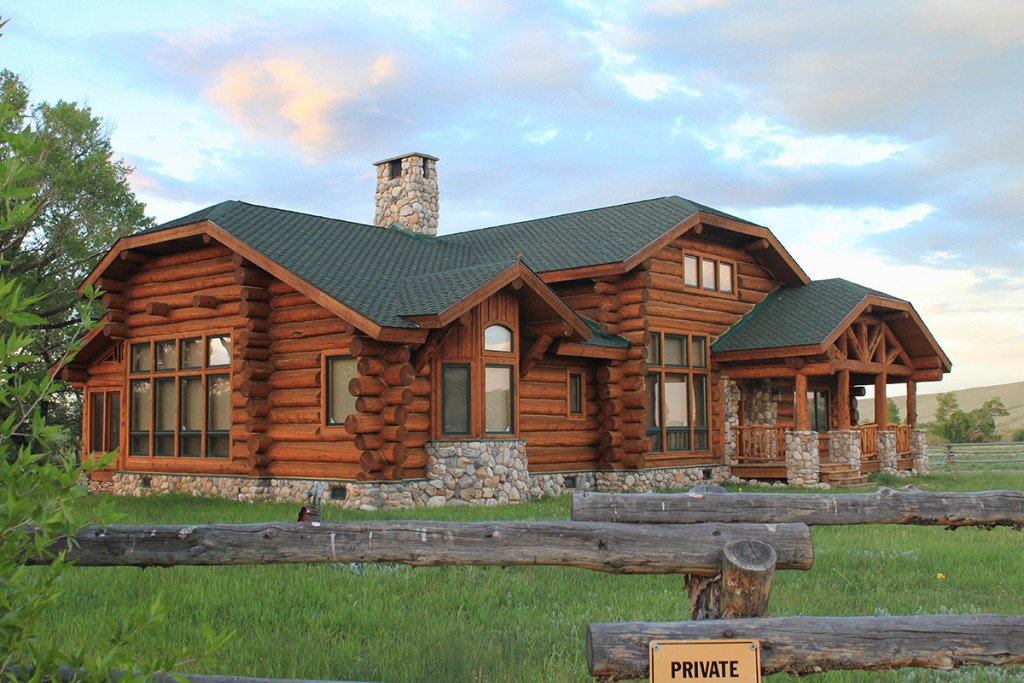 Deerwood log homes are created using only standing dead trees that are hand peeled and hand scribed by our craftsman and fit to perfection. The log shell is first constructed in our log yard, then disassembled, moved on-site and re-erected by our own crews.
Log Shell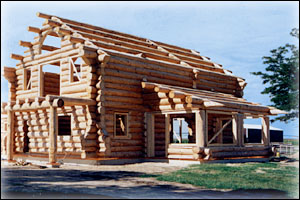 A log shell home includes just the log work. Includes cutting the window & door openings, setting the bucks, trimming the log ends and prepping for framing. Not including shipping or re-erection on site.
DESIGN PHASE:
IMAGINE YOUR DREAM HOME
Architectural Design Consultation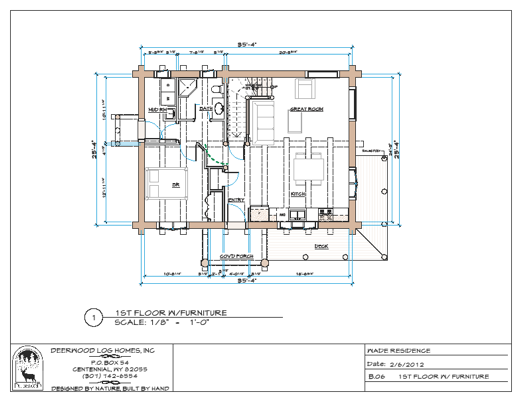 The first step in constructing a log home is devising a plan. Each homeowner has individual needs and desires, and Deerwood Log Homes is committed to customizing each home to its owner. Deerwood's designers can work directly with the customer who has his or her own ideas about what a custom home should look like or we would be more than happy to consult with your own architect.
Our in-house projects have included everything from 600 square foot designs to 10,000 square foot "mountain mansions". All of our custom designed homes take into account the specifics of location, topography, interior and exterior styles, traffic flow, and furniture arrangements. We often create homes for our clients with little more than an idea and a roughly sketched floor plan.
Construction Drawing and Blueprint Drafting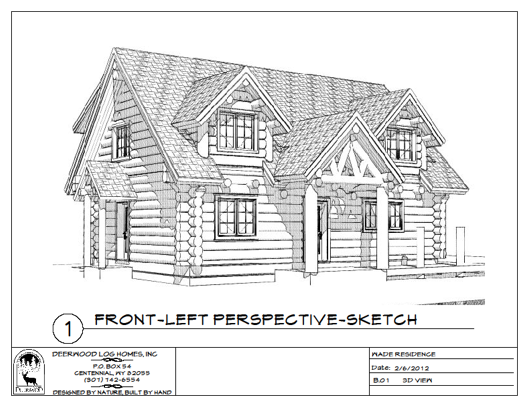 We begin with a simple sketch at a scale of 1/16″ = 1′ to come up with the basic layout of levels, rooms and approximate size. We incorporate innovative architectural ideas to suit each client's unique vision of their dream home.
Construction Drawings includes 3-dimensional modeling of final floor plans and elevations, cross sections, structural plans, furniture placement, and electrical plans. We will have plans engineered where required by local building codes for additional cost.
BUILDING PHASE:
START CONSTRUCTING YOUR HOME
Close-In Work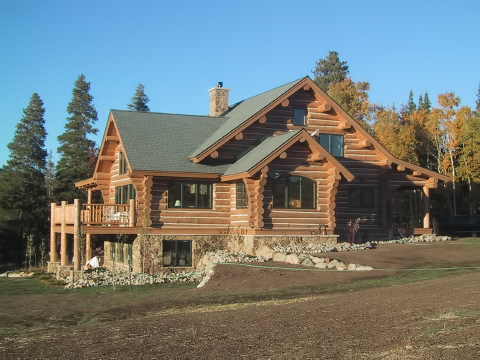 Close-in work includes log work, staining, chinking, wall and roof framing, installing exterior door and window bucks, installing windows and exterior doors, exterior finishes, decks, railings, covered porches, siding and roofing, masonry, fireplace installation, and timber/log accents.
Turn-Key Interior Finishes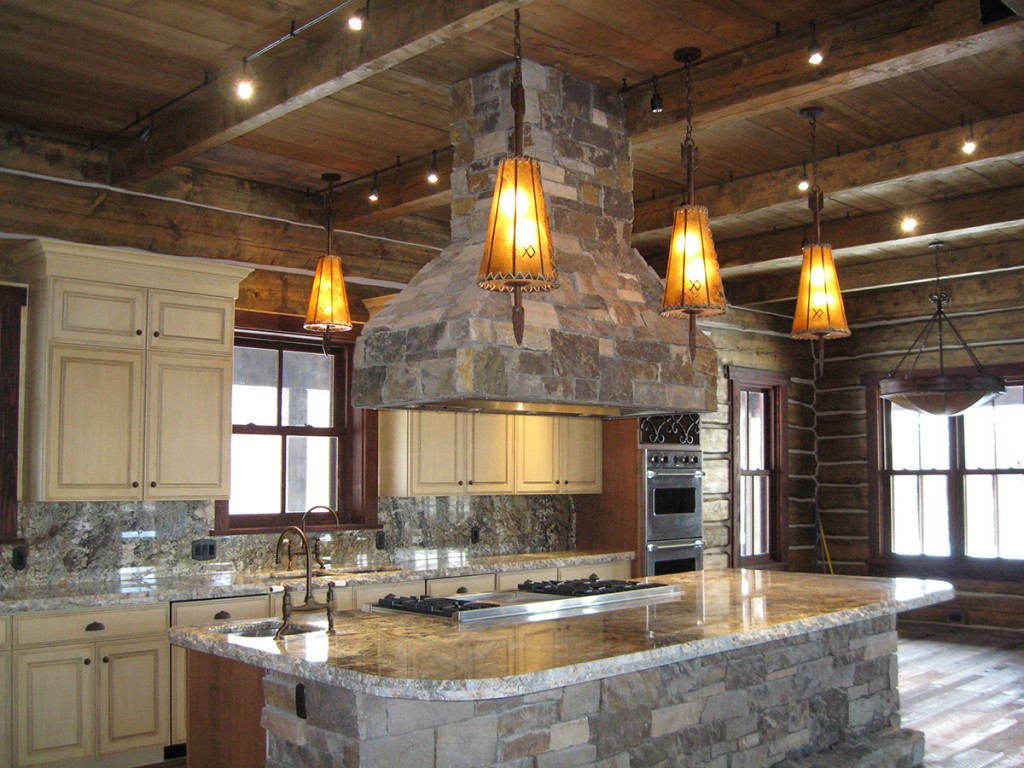 Turn-Key homes include all phases of construction from start to finish. We offer turnkey construction for homes being built near the Laramie area. Interior finishes include kitchen appliances, cabinets and counter tops, floor coverings, doors, trim, tile, wall and ceiling materials, plumbing fixtures, and electrical fixtures.

GET STARTED TODAY
We invite you to visit with us, examine the quality construction of our homes and observe our crew of experienced craftsmen at work. Finished homes surrounding Centennial and in nearby northern Colorado are available for viewing by appointment. This would be an excellent opportunity to see the finished homes, talk to the owners and see how satisfied they are with the quality and design of their homes.